Joyride 150 was created in 2009 by avid bike riders, Scott Bentley and Mark Summers as a way for riders to keep riding all year, improve their skills and introduce new people to the great lifestyle of riding bikes. Five years later the passion continues with the foundation of a great staff and the ability to constantly change the riding features in the park.
REVIEWS

Greg P. | Toronto, ON
First time there for the XC loop. Well worth the visit. 1.5 hours later my winter legs are toast. Great way to stay in shape during the off season. Sunday was super busy. There must have been 100 people riding in various areas. Love this place.

Virginia L. | Berkeley, United States
Amazing for BMXers, MTBers, and even people who just like to spin (or so I hear). This place gets better each year. I can't wait to go back!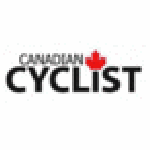 Canadian Cyclist
Are you tired of riding a trainer indoors or (even worse) not riding your bike at all as you wait for the weather to improve? Well, if you are anywhere near the GTA (Greater Toronto Area), then Joyride 150 may be your answer. [READ MORE]

STAFF
The staff at Joyride150 are all skilled, friendly and helpful. And Handsome.