Don't miss Joyride150 at the 26th Annual Toronto International Bike Show downtown at the Better Living Centre this weekend:
March 2nd – March 4th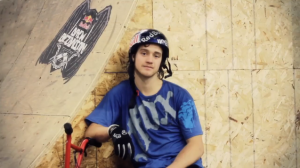 Stop in to our booth to meet Drew Bezanson & get your autographed poster (while they last), to see what's new, get special offers, or to just say "hi"! 
Cheer on some of our riders as they compete in the Toronto BMX Jam, the MTB Dual Race & Stunt Competition and the BMX Flatland Freestyle Comp. 
Join Bike Show competitors back at Joyride150 for a late-night Jam and demo. Come & ride with some of the pros or come watch them shred. Everyone welcome!
 Saturday, March 3rd 

7-9pm Open Park
9-10pm Fox Demo with Drew Bezanson and Pat Casey
10-11pm Autograph Session
*Toronto BMX Jam competitors can board a shuttle bus for free transportation to/from the park…and enjoy free entry to Joyride (competitors must show BMX Jam competition wristband).
NOTE: The upper portion of the XC Loop will be closed to riding at 8:00pm and reserved for spectators only.