Dig it out of the garage, dust it off, pull it out of the trainer – set that ROAD BIKE free!!!!!  Join the Joyride150 Cycling Club for friendly weekly road rides departing from the Joyride parking lot.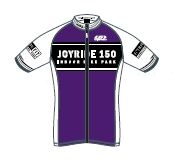 For information about how to join in on the fun, visit the Joyride Cycling Club page.
Hurry…rides start THIS WEEKEND!
Saturday morning, March 17 – rolling out at 10:00am sharp!
Sunday morning, March 18 – rolling out at 9:00am sharp!
Monday evening, March 19 – rolling out at 6:30pm sharp!