PRIVATE INSTRUCTION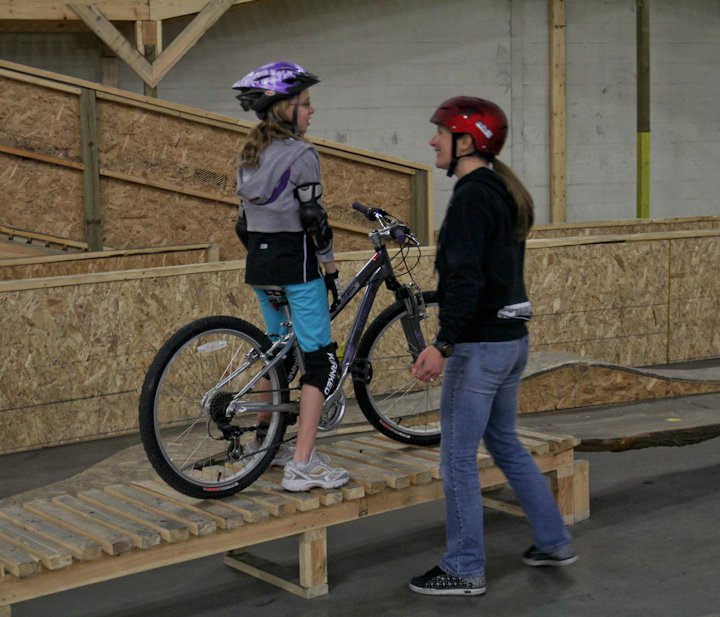 Private lessons are available for any skill level – from beginner "Learn to Ride" lessons to advanced BMX instruction.
Any skill level…any style of riding!!!
Please call 905-294-1313 to book your lesson in advance with one of our qualified instructors.
Private Lesson (1 Student)……………………………….$30/hr Semi-Private Lesson (2 or more students)…………….$25 per student/hr  
---
LADIES SKILLS - 2013 WINTER SESSION - 6 CLASSES!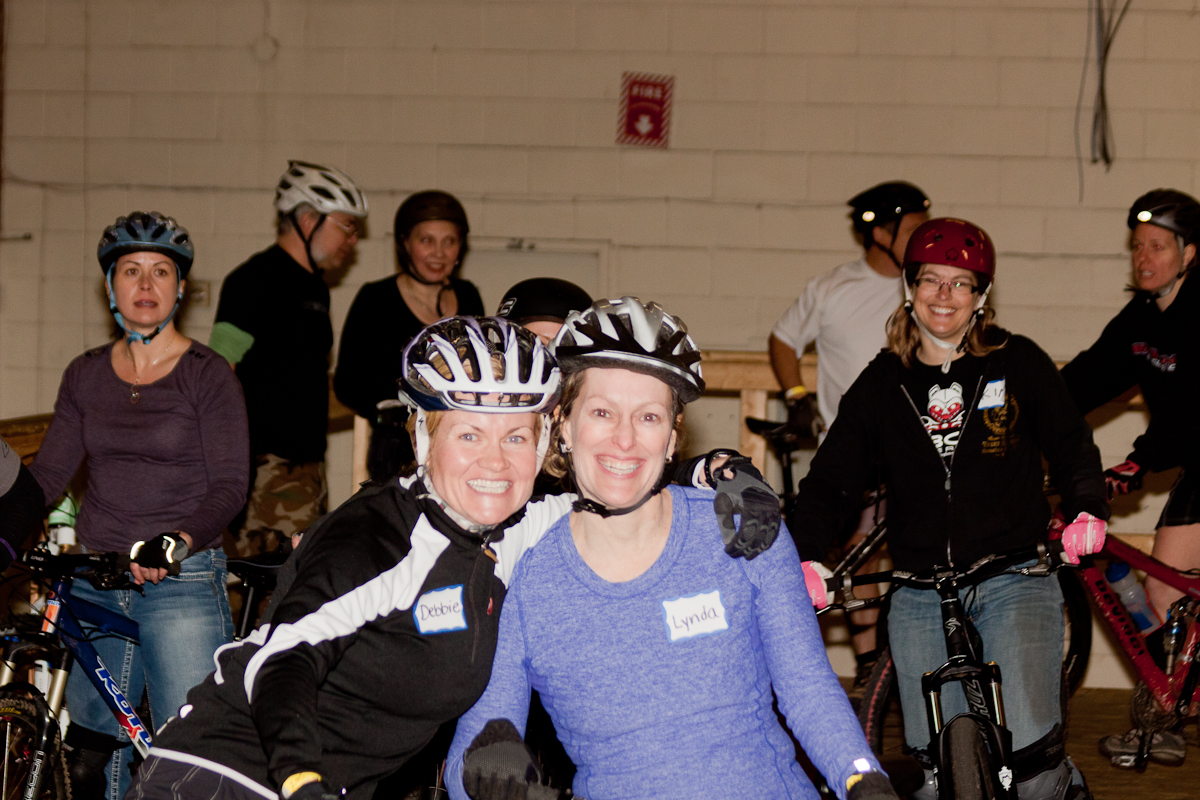 Ladies – have you been looking to improve your technical riding ability? Do you want to learn how to tackle obstacles like logs, rocks, & berms? Do you want to increase your overall performance & confidence while riding? Or maybe you are just looking for a group of ladies to ride with? Well now's your chance – Joyride 150 has the program for you!
The Ladies Skills Sessions at Joyride150 Indoor Bike Park allow you to improve your technical riding skills in a safe, positive environment with expert instruction from an experienced female instructor.
Learn about your bike and yourself so you can improve out on the trails!
2 DIFFERENT LEVELS
LEVEL 1 – BEGINNER/BASICS:
Subjects covered include (but are not limited to): proper bike fit & riding position, general bike handling skills, gearing, braking, climbing & descending, cornering, balance, obstacles and basic bike maintenance (depending on interest).
LEVEL 2 – INTERMEDIATE/ADVANCED:
Subjects covered include (but are not limited to): advanced obstacles, bunny hopping, skinnies (slow balancing techniques on skinny obstacles), drop-offs, and beginner jump lines (learn to jump).
6 Classes
SESSION DATES:
LEVEL 1: Mondays @ 7:00pm-8:00pm……..February 11 – March 25, 2013 (NO CLASS March 11 due to March Break) 
LEVEL 2: Mondays @ 8:00pm-9:00pm……..February 11 – March 25, 2013 (NO CLASS March 11 due to March Break) 
$209.99+tx. Cost includes: park admission for the day (a $138.00 value), all park registration costs, and 1 hour of weekly scheduled instruction for the duration of the session.
Rental bikes & equipment are available at the park for an additional fee. Bikes can be rented for the duration of a session for a reduced rate of $60 + tax, or can be rented on a pay-as-you-go basis at $10/class + tax.
Every Monday during the session you can ride all day if you like – come early to warm up or stay late after class to practice – we are open 3pm-10pm!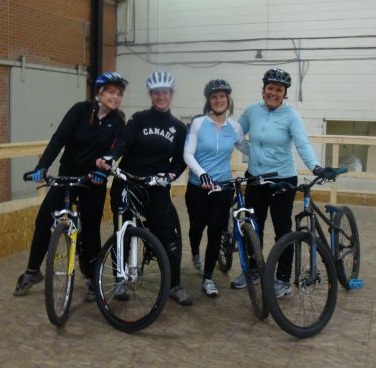 HOW TO REGISTER:
To register and reserve your spot, fill out the REGISTRATION FORM and mail, fax, or drop your form off to Joyride 150.
NOTE: The registration form is needed to show your interest in a specific session and reserve your spot. We must meet a minimum number of riders to proceed with a session. Payment will not go through until the session has been confirmed 1 week prior to the start date and you have been notified of your registration.
For more information, or to register, please e-mail shannon@joyride150.com or call (905) 294-1313.