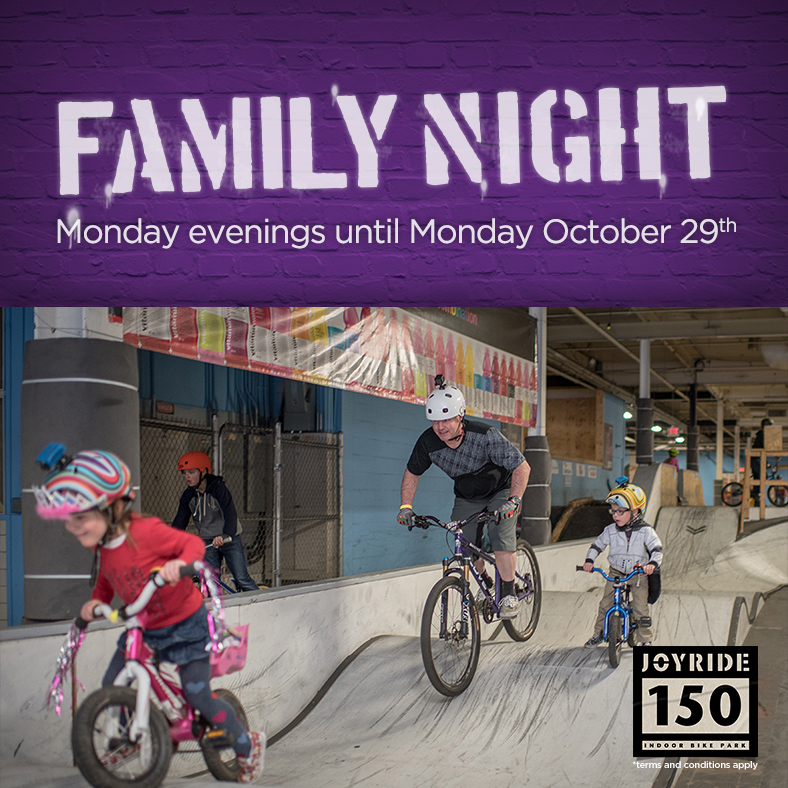 Riding with your kids just became that much better, easier & more affordable!
Monday evenings are Family Night at Joyride 150! $16 day passes with Free Bike Rental for up to 2 Adults and 5 children. Applicable on Mondays when we are open 3 – 10pm.
Until Monday December 17th, 2018.