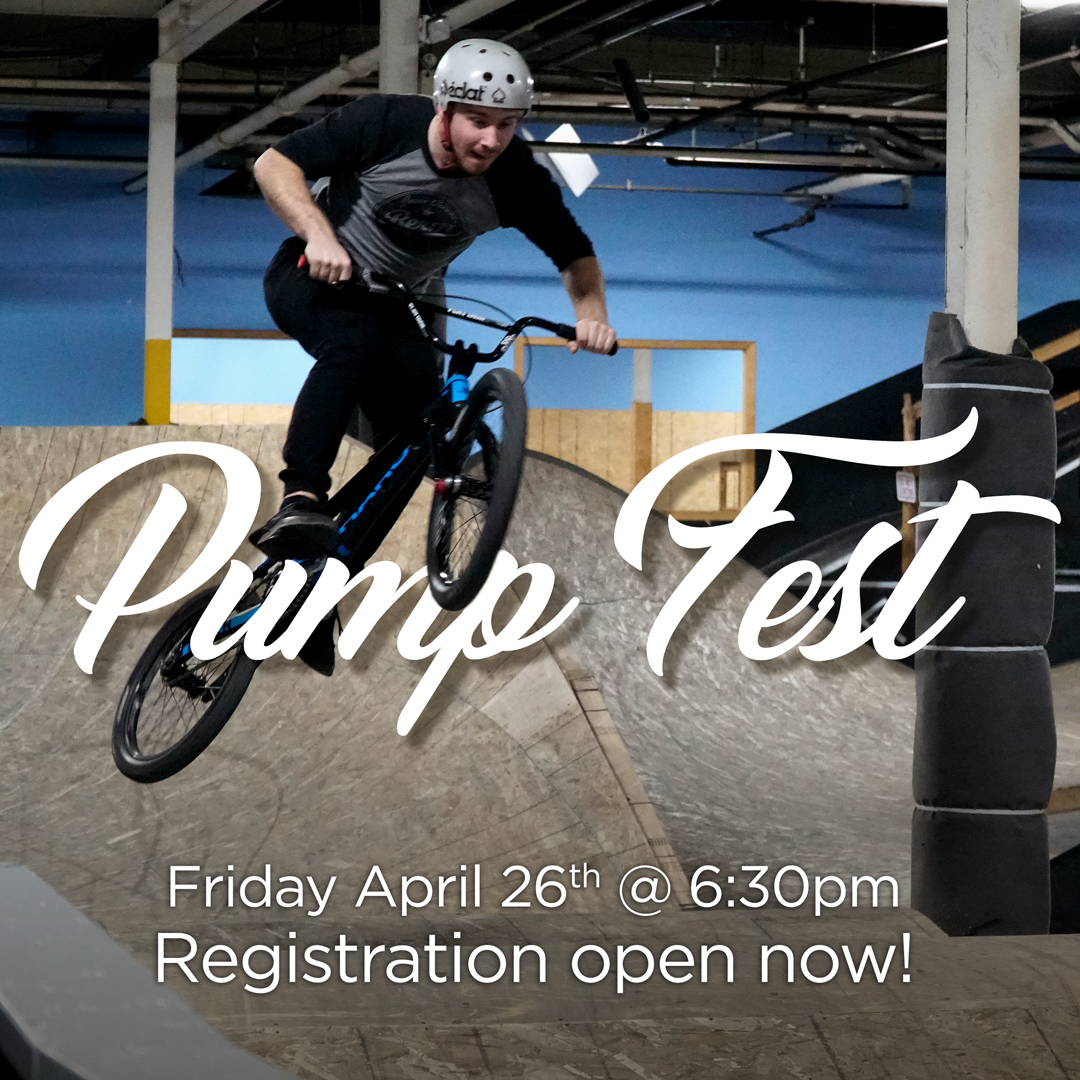 Pump Fest is coming! Friday April 26th @ 6:30pm
Contest entry fee – $10
Entry fee goes up to $15 on April 26th.
Join us for pump track races with gate start.
Best of 2 laps moves onto the final.
Categories: Under 10, Amateur, Expert and Females. Cash prizing for the Expert Category
Registration open now!