▷Street invitational 2020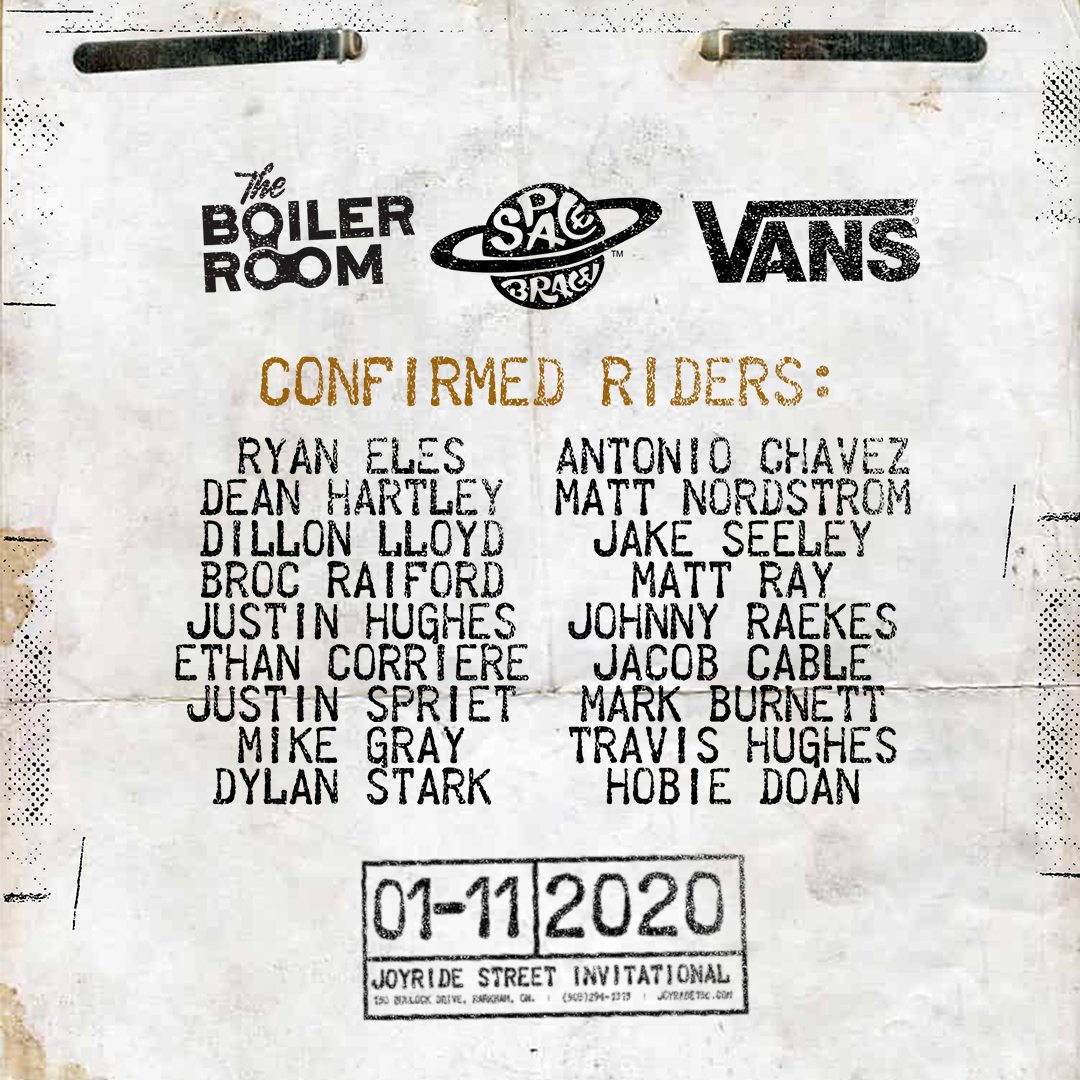 Contest Format:
3 categories
1. Under 15 class
2. Open Class
3. Pro Class
The open class will be competing for 2 wildcard spots to advance onto competing against the pro's.
The pro class is made of 20 of the top street riders from North America who will be competing for the $6000 prize purse.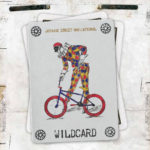 One wildcard spot that will be given to the judge selected Instagram clip of the week. Post your clips riding  from the street room this week for your chance to earn a wildcard spot in the finals.
Be sure to tag @thespacebrace @vanscanada@shoptheboilerroom @digbmx@joyride150#joyridestreetinvitational and #jr150wildcard so we don't miss any of your bangers.
The Winner will be announced on January 10th at 10AM.

Schedule:
2:00 – Street room closed to contest riders and spectators only
2:30-3:00 Under 15 practice
3:30-4:30 Under 15 contest/awards
4:45-5:30 Open Practice
5:30-6:30 Wildcard qualifying
6:45-7:00 wildcard awards
7:00-7:45 Pro Practice
8-9 Pro contest
9-9:30 Best trick
9:45-10 Pro Awards
*Schedule subject to change based on number of entrants

Register now!
Pre-registration is $10 per competitor and can be done online via the form below:
Registration is now closed, see you at the park!
Registration in person January 11th for $15 Registration cut off is 1pm.