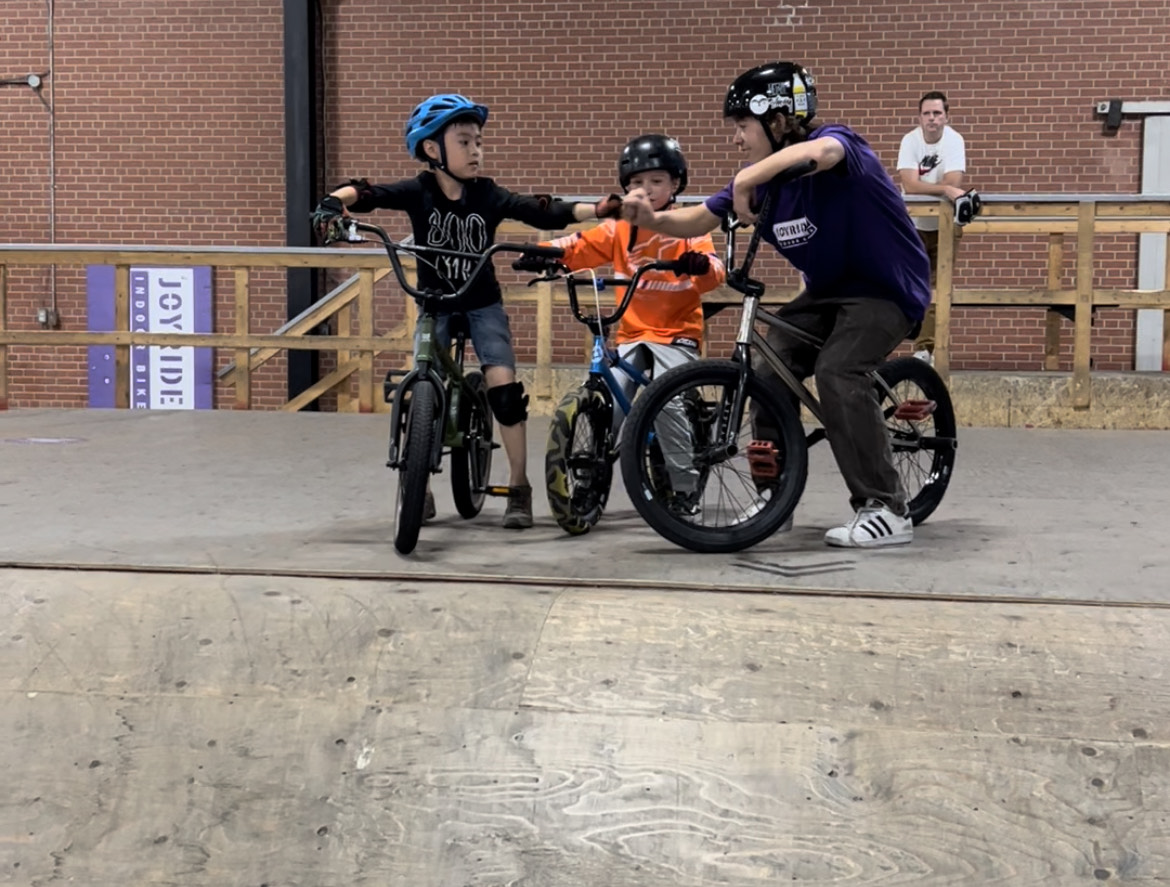 Are you and some of your friends looking to learn to Joyride? Trying to settle a sibling rivalry on the pump track? Joyride 150's new group lessons offer riders the unique opportunity to learn new skills alongside up to three of their riding friends.
These lessons are designed to teach beginner to intermediate skills in park etiquette, pumping, jumping and freestyle riding.
At 1.5 hours in length, our group lessons work great for both younger and older riders.
• Program bookings are available Monday – Friday via the widget below
• Each group lesson includes 1.5 hours of instructed riding time. A day pass is available before or after a lesson for an additional $15 fee
• The cost to enroll is $225 for two riders and $275 for a maximum of 3 riders
• A $75 deposit is required for all bookings
• No bike? No problem, rental equipment is also available with every booking.
• Please note our group lessons are not designed for riders who are not yet riding independently
For learn-to-ride lessons please click here.